To open and close the sample valve and grab a sample, our standard sample valves are fitted with a proprietary spring-to-close hand wheel also known as the "Magic Hand Wheel". We offer two other spring-to-close options: spring-to-close hand lever and pneumatic actuator.
Depending upon your insulation requirements, one or two "cooling fins extension" can be fitted between the valve body and the actuator.
To learn more about each option, click on the images.
Spring-to-close Hand Lever - "RPS"
Key Features:
Spring-to-close "Dead Man Handle"
On/Off Mechanism: The sample valve is either fully open or fully closed
Stroke Limiter to control maximum valve opening
Safety to prevent valve from being opened unintentionally
Recommended for:
Highly viscous chemicals
Low-pressure sampling
Sampling into a cylinder
Options:
Can be locked with standard padlock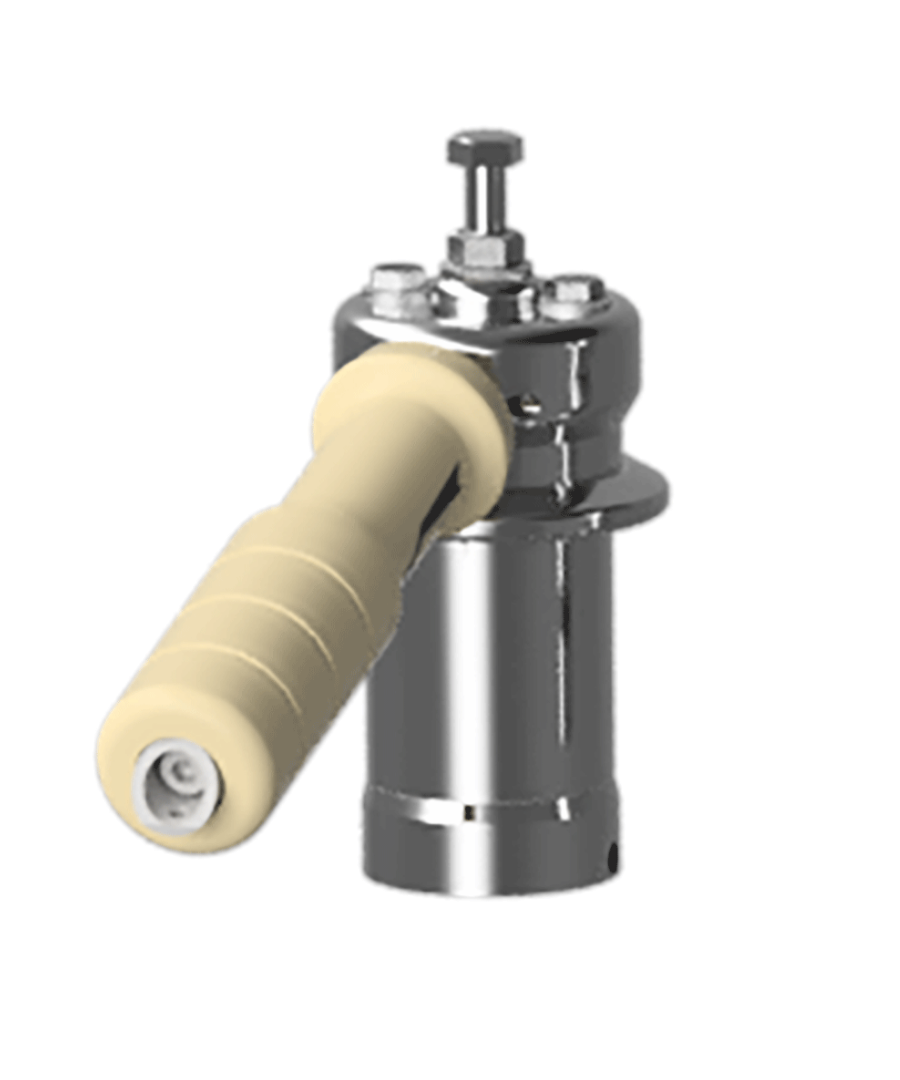 Spring-to-Close Hand Wheel (Magic Hand Mechanism: VMB)
Key Features:
Spring-to-close "Dead Man Handle"
Default drive / actuator
Simple & intuitive to use
Precise flow control
Recommended for:
Normal & high-pressure sampling
Any type of chemical
Sampling into a bottle
Sampling into a cylinder
Options:
Stroke limiter (VLB)
Key lock (VVB)
Heat protection in PFA (VPB)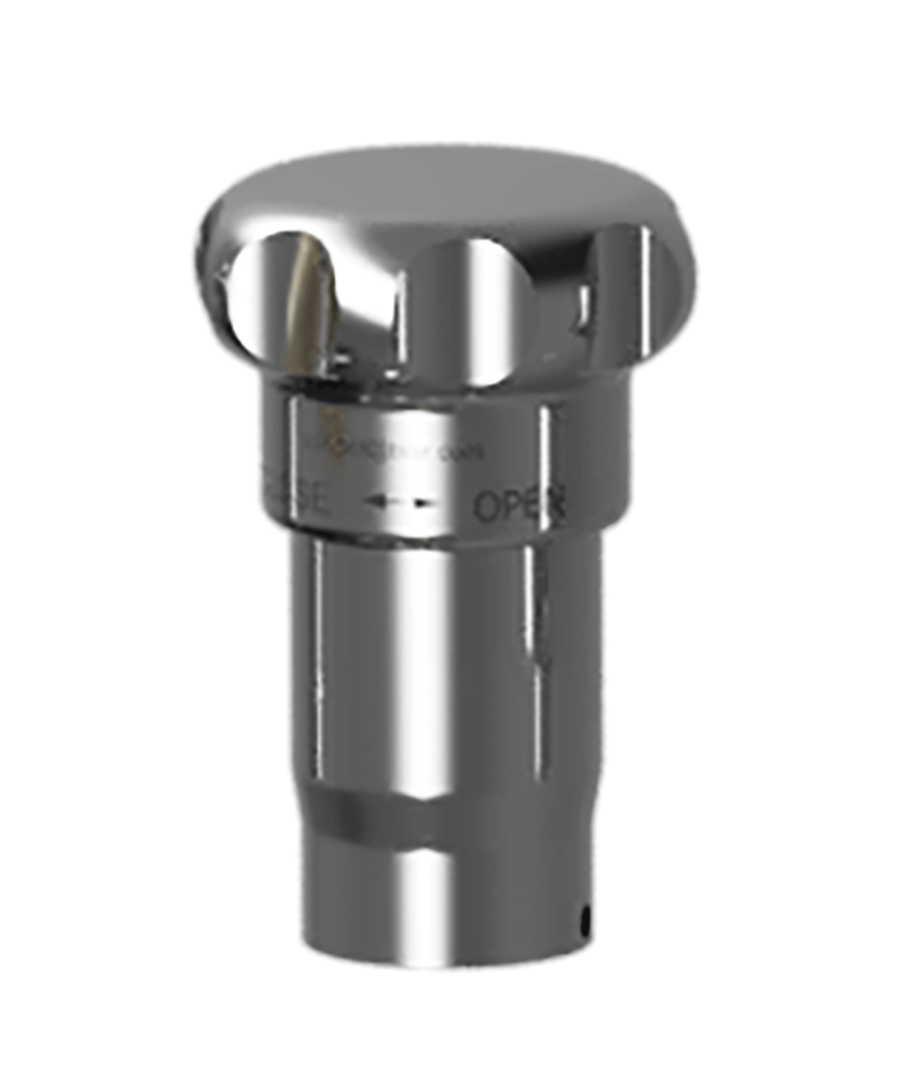 Pneumatic Actuator: CPB
Key Features:
Spring-to-close mechanism
Can be guided directly from the control room
Simple & intuitive to use
Recommended for:
Composite sampling
Hot applications
Difficult to access locations
Options:
Stroke limiter
Pneumatic controller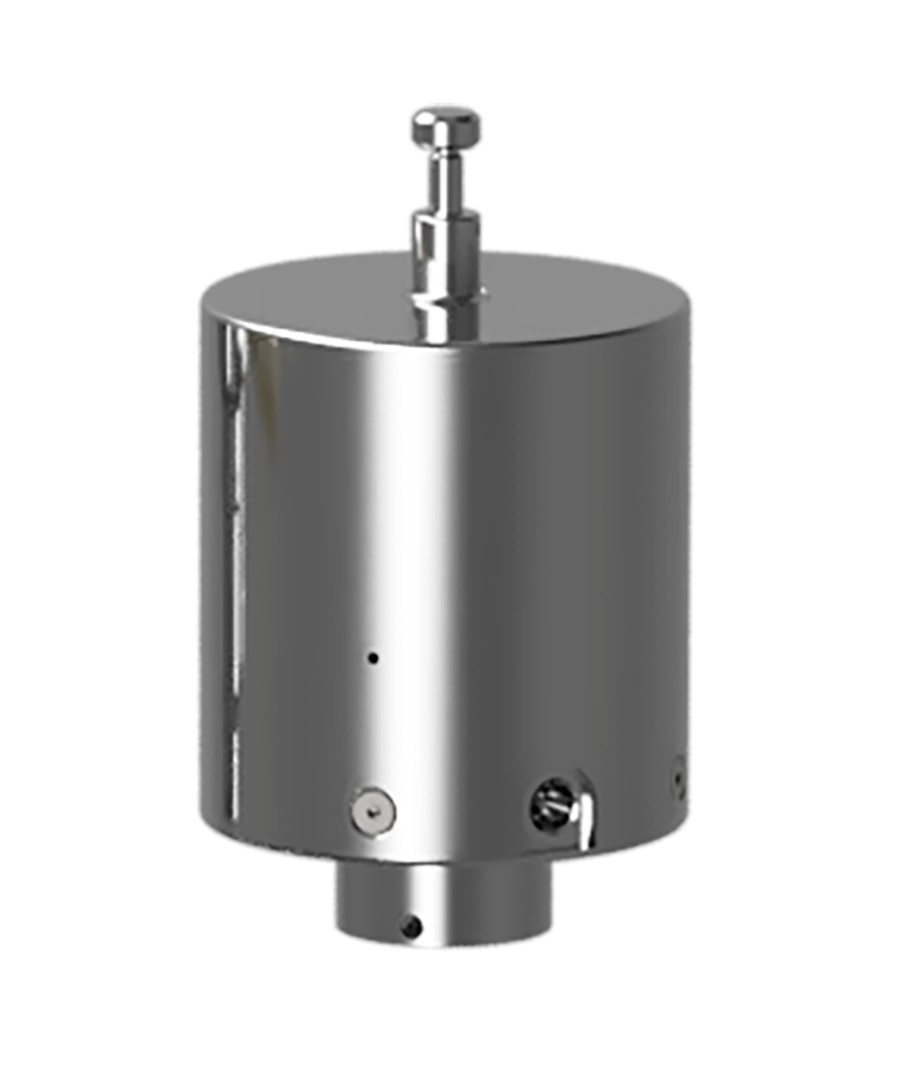 Cooling Fins Extension
Key Features:
Reduce the temperature on the actuator
Works with any actuator
Recommended for:
High-pressure sampling
Insulated valves
Sampling into a bottle
Sampling into a cylinder
Options:
Up to two extensions can be fitted together