Drive: How to operate the valve. Learn more here.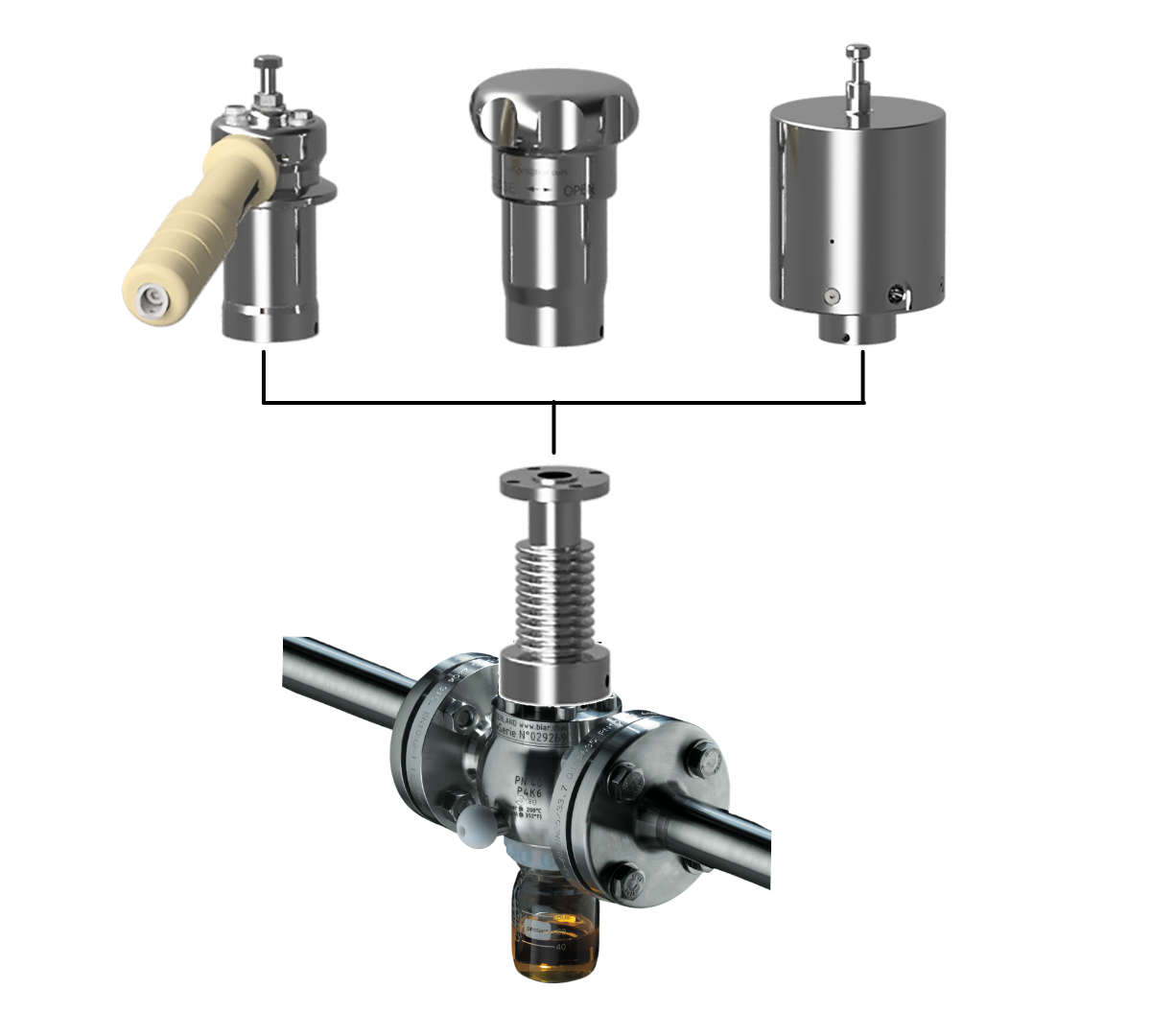 Valve Body: Material of construction, size and class compatible with P&ID. Learn more here.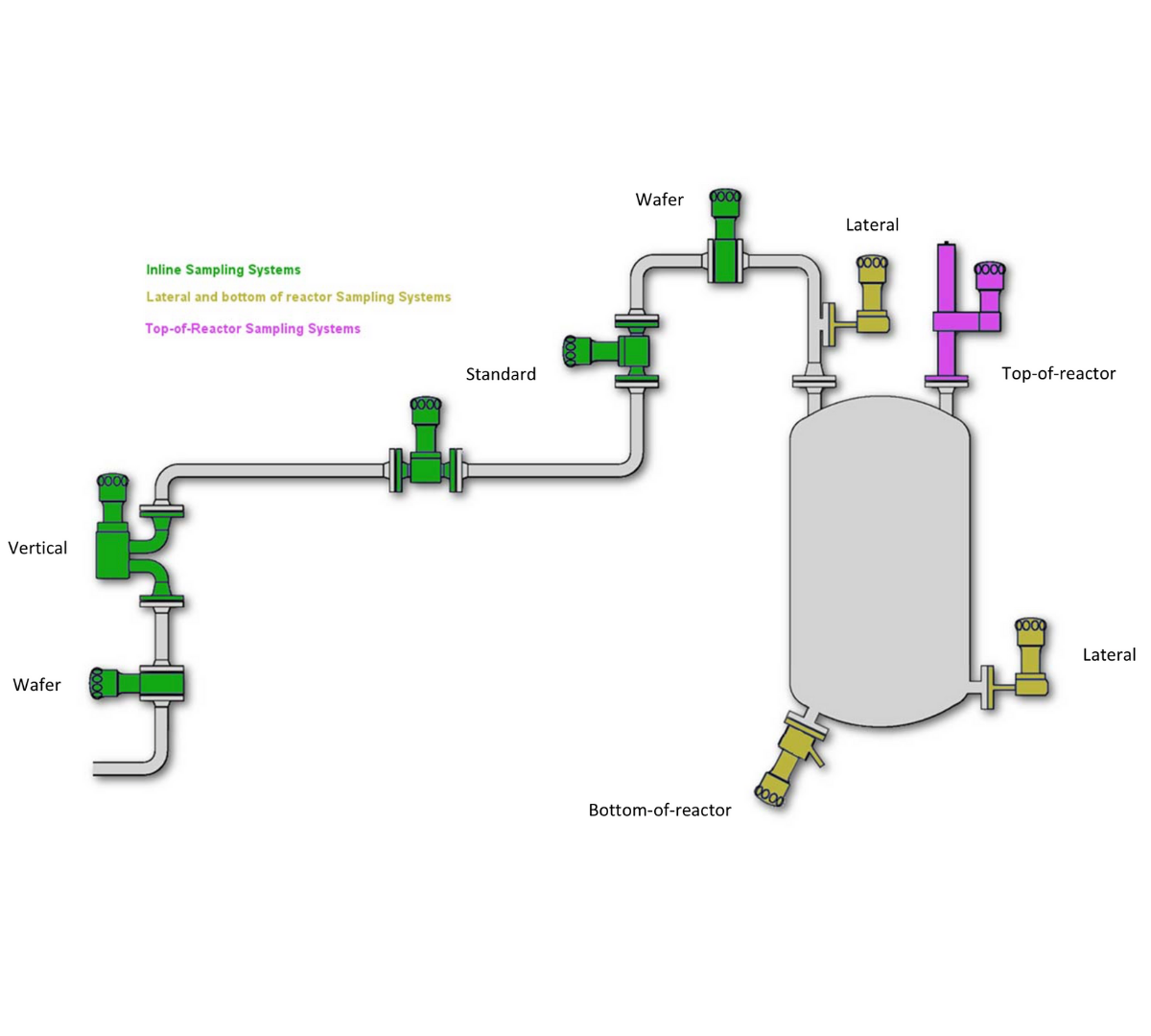 Accessories: Most distinctive part of a sample valve. The two main categories to choose from are open-top receptacles such as bottles or jars, and sample cylinders for liquefied gas and volatile chemicals. Learn more about our accessories here.